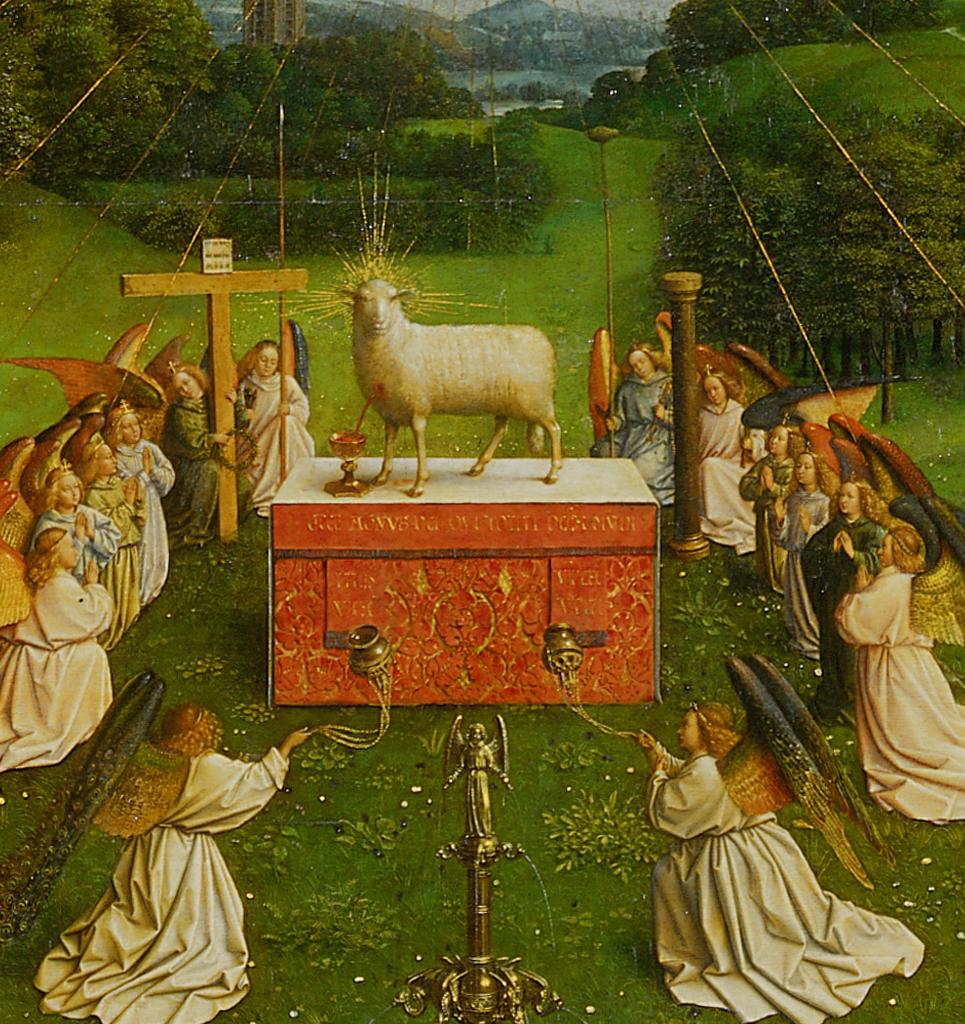 GOOD FRIDAY
Celebration of the Lord's Passion
DOUBLE, FIRST CLASS/BLACK
At the beginning of today's service the the priest lies prostrate at the foot of the altar. This is a sign of man's desolate and helpless condition before being redeemed by Christ's death. In the solemn petitions, every group of people, every affliction of mankind is brought to the dying Christ and united to the mediating power of His death.
The Veneration of the Cross is one of the high points of today's service. First, Christ on His cross is solemnly and dramatically unveiled and then adored and kissed. Thus in worship we tenderly thank Jesus for the salvation He has purchased for all men at so great a cost. Through the cross He won the victory of the world's redemption. Good Friday's triumph is manifested in Christ's resurrection.
The climax of today's worship is the Communion Service. After Christ is brought back to the re-covered altar, He is elevated and consumed. All who so desire and are properly prepared may receive Holy Communion. The primary intention in receiving the Body of Our Lord, sacrificed this day for all men, should be to "obtain more abundantly the fruits of redemption." Thereafter, the absence of His Eucharistic Presence deepens our mourning for His violent death. Today our worship is directed not to the unbloody sacrifice of the Mass, but exclusively to the bloody but triumphant sacrifice of Calvary.
On this most sacred day everyone should "observe a pious recollection of mind, and not forget the law of abstinence and fast."
Go here for Latin and English text of this Good Friday Service:
Seven Last Words of Christ
THE SEVEN LAST WORDS
OF JESUS CHRIST FROM THE CROSS
(The 7 last words of Jesus Christ on Calvary as recorded by the Four Gospels
provided here in English and Latin)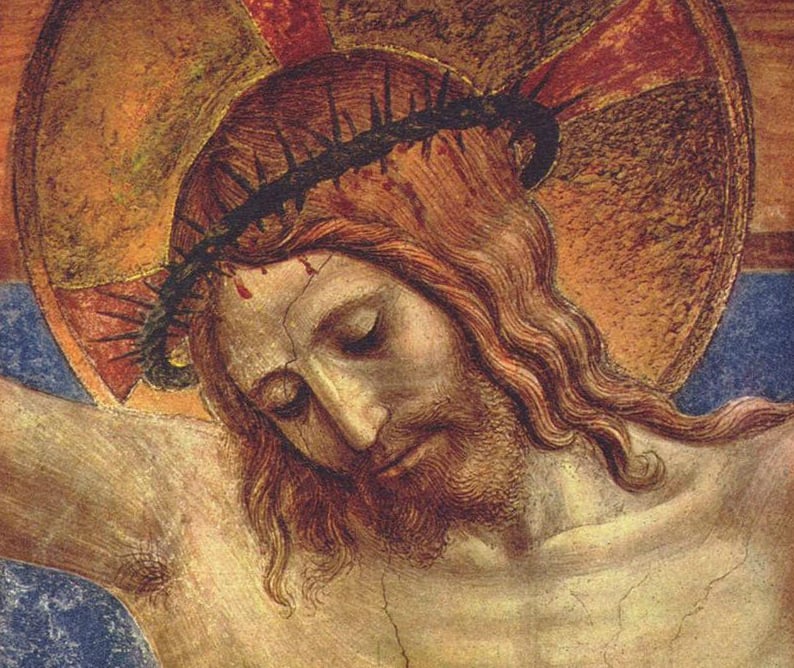 The Seven Last "Words" of Jesus Christ from the cross are actually 7 short phrases that Jesus uttered on Calvary. To find all of the seven last words of Jesus Christ, one must read all the gospels since none of the evangelists records all 7 last words. The sayings would have been originally uttered by Jesus in the Aramaic language, but only one of the last seven words of Jesus is preserved for us in the original Aramaic, namely "Eli, Eli, lama sabacthani" or "My God, My God, why have you forsaken me," which is actually a direct quote of the opening verse of Psalm 22. The rest of the seven last words of Jesus are found in the gospels after having been translated into Greek by the four Evangelists. We reproduce them here in Latin as well as English, since the Latin version of the Seven Last Words of Christ has been used so extensively in sacred music, notably by composers such as Franz Josef Hayden. For centuries these seven last words of Jesus have been also used as meditation points for spiritual conferences, retreats, and Lenten missions. They are particularly wonderful to use for prayer during Holy Week, especially on Good Friday. For more food for prayer during Lent and Holy Week, visit the Lenten/Holy Week on-line resource library of the Crossroads Initiative.
1.
"Father, forgive them, they know not what they do."
Lk. 23: 34
Pater, dimitte illis, quia nesciunt, quid faciunt.
2.
"This day thou shalt be with me in Paradise."

Hodie mecum eris in Paradiso.
Lk. 23: 43
3.
"Woman, behold thy son." Mulier, ecce filius tuus.
Jn. 19: 26-7
4.
"My God, My God, why hast thou forsaken me?" Deus meus, Deus meus, utquid dereliquisti me?
Mk. 15: 34 (Mt. 27: 46)
5.
"I thirst."
Sitio.
Jn. 19: 28.
6.
"It is finished." Consummatum est
.
Jn 19: 30
7.
"Into thine hands, O Lord, I commend my spirit." In manus tuas, Domine, commendo spiritum meum.
Lk. 23:46